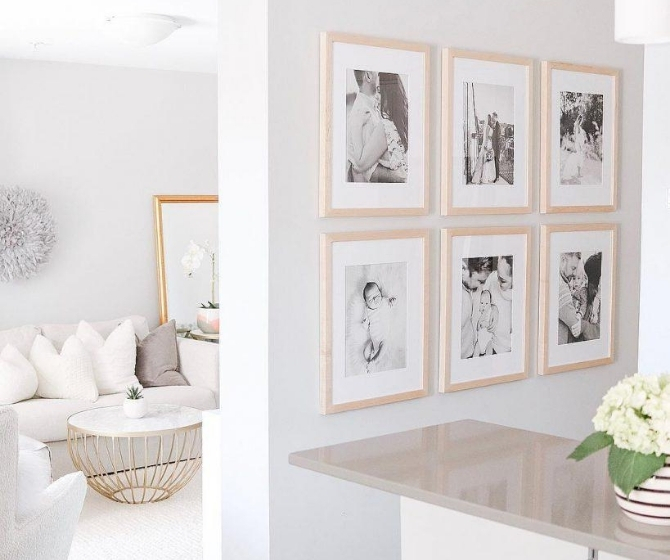 Guest post by Lucy from Framer.com.au
'Enjoy every minute' they said. Boy were they right! After so many months of planning my wedding, I remember feeling like the big day went by so fast. It was loved-up, happy blur of getting ready, riding to the venue, the walk, the vows, champagne, family, friends, more champagne and of course, dancing. Whilst my big day is over now, the memories are alive and kicking because I created a beautiful memory wall to celebrate the momentous occasion.
Photos are memories frozen in time, so it is sacrilege to keep your stunning wedding photographs buried on a USB stick or stored in digital dropbox folder somewhere. With very little effort, you can create a memory wall to bring back all the emotions of your wedding day – the quiet moments getting ready, the tears of joy as you walk down the aisle, the smiles after you exchange vows, and the dancefloor fun later in the evening.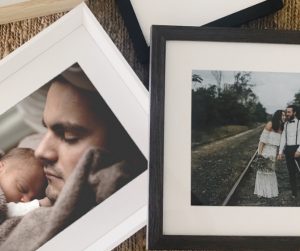 Just like everyone's wedding is different, your memory wall is a completely personal creation. So, the photos you choose to include should be the ones that make your own heart flutter. Don't be afraid to extend your memory wall beyond your wedding day to include all the good times you've had together. Including photos of holidays, the engagement, your friends and families, your honeymoon and children tells a more complete story of your family. All beautifully printed, framed and hung together in striking wall arrangement.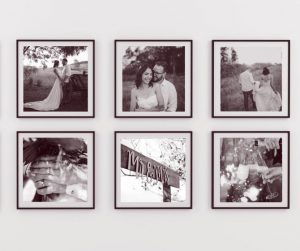 Right now, you are planning your wedding – congratulations! You have probably already booked, or in the process of booking, a photographer to take photos of the big day. So why not get one step ahead and include a custom framing package to your gift registry too, which will allow you to have your magnificent photos printed, framed and delivered to your door right after your wedding. Not only is this a thoughtful gift your guests will love contributing to, it will help keep you on cloud nine a little longer once the big day has passed.
Once you have your photos printed and framed, you then need to choose a space for your memory wall. If you have a long hallway one idea is to create a uniform line of framed photos, with each frame marking a point in time from your engagement through to your honeymoon. Alternatively, a rectangular space above a couch or desk looks great with a neat grid of same-sized frames – we love grid with either four (2×2) or nine frames (3×3).
Next you need to select your photo frames. If you want a more cohesive look, it's best to use the same size and colour for each frame in your memory wall. For wedding photos we recommend a clean white gallery frame and keeping them all the same size. If you want a more elegant look you can choose to print them in black and white. When using our online framing service, you can preview your wedding photos in a range of filters and frames and choose the style that looks best.
If you want to achieve a more eclectic look, be bold and mix different frame sizes or colours in your memory wall. When doing this, try and include 1-2 larger photos to anchor the layout, then offset them with a variety of smaller frames. Careful not to go too crazy – if you have different sized frames choosing a neutral pallet for your frames is best so you don't distract the eye away from the photos. These organic layouts work really well going up and down a stairwell.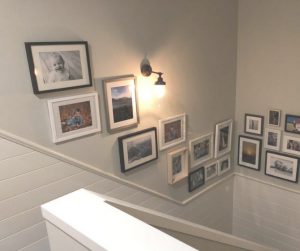 The great thing about memory walls is that they can grow with your family. So, while it might start off as a collection of wedding photos, over time you can add to it and include photos from your honeymoon and maybe in the future, some children! Just make sure you keep making the amazing memories and have adequate wall space to hang new frames as you get them.
Once you have your wedding photos printed and framed, it's hang time! At this point, it pays to spend a few minutes planning out your layout. We recommend tracing your frames onto newspaper, then cutting them out and taping them to the wall. This will give you a really accurate indication of how your wall will look once hung.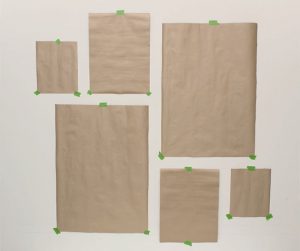 Next, mark in pencil the points on the wall for where your nails should go (if you used the paper method above, you can nail right through the paper) and hang your photos. When using a professional framing service, like framer.com.au your frames will come ready to hang with all the hanging hardware you need.
So there you have it, with just a tiny bit of planning and plenty of help from an easy online framing service like Framer, you can create a beautiful memory wall for your wedding photos. Celebrating your best memories with family and friends, all whilst making a beautiful interior design statement.
Framer is the easy place to print and frame your photos online. Upload your digital photos and Framer will print, frame and deliver your photos ready to hang. Available now to add to your EasyRegistry!